Executive Assessment Success Stories
---
Our former students in their own words. Are you next?
Complete EA Prep Course - Reviews
We're convinced that our Executive Assessment course is the best out there. But don't just take our word for it. Here's what our students have to say about this program.
Nick DuBose
I've never done well on standardized tests, but your way of breaking down problems and teaching alternative strategies for finding answers helped me to overcome this limiting self-doubt. My initial EA practice exam placed me in the bottom 10% of test takers. After taking your course, and studying obsessively for a month, my final score put me in the top 10%. I am relieved that my test results now match the strength of the rest of my application. Thank you for such a fantastic program!
Meredith Lee
Although math has never been my natural strong suit, your videos really helped me to see the test in a way that did not seem as intimidating. I took the EA yesterday after finishing your course and scored a 157! That's two points higher than my dream school wants! Thank you for providing such a great service — including a reasonable price point, comprehensive content and support, and teaching in a style that helps to understand what the test is really about.
John Tackabery
Brett's teaching method is engaging and he finds ways to break seemingly difficult topics into easily understood concepts, along with what I would call "cheat codes" that allowed me to outsmart the exam. Relying solely on your Executive Assessment Prep course and recommended materials, I'm happy to say that I got a 165 on the EA — all thanks to your excellent instruction! I truly appreciate it and will be sure to tell friends taking the Executive Assessment that your course was invaluable for me.
Rojanee Vicente
Your course was incredibly helpful and worth every penny. It has been 18 years since I got my degree and in my line of work, there's vaguely any application of math, hence it was initially difficult for me to answer any practice questions until I signed up for your course. The tricks and shortcuts you shared were of significant help in refreshing my Quant skills. I just took the exam and am happy to share that I got the required EA score for my top school's requirement. Thank you!
Burak Arik
I'm so excited to share that I scored 155 on my Executive Assessment test yesterday! Even though I'm not a native English speaker, I could answer more than half of the Verbal Reasoning questions thanks to your videos. Even on the IR and QR sections that I already felt confident in, I made significant progress on those too! I can't thank you enough for all the help you provided throughout this process with the help of your amazing course.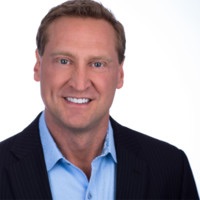 C. Morrison
Dominate Test Prep's Executive Assessment course is easily worth ten times what I paid for it. I haven't opened a schoolbook in over 30 years and I needed a course that would refresh my memory on important computations as well as give me strategies on how to get the score I needed on the test. Not only that, I needed an instructor who would be patient with me as I dusted off my academic cobwebs. I found both in Brett and his EA course. The result? I'm now a student at the University of Oxford. Thank you!
Borja Bergareche
I want to thank you for all of your help. I found your course and all the videos to be very helpful. It hasn't been easy for me juggling my work with my paternal responsibilities (3 young kids in the house). Minimal sleep and time has forced me to be as optimal as possible. Fortunately, your course was perfect for my busy schedule. I simply stuck to your syllabus and am pleased to report that I got a 153 — three points higher than my required score. Now I'm off to IESE. Thank you once again!
Laura Dirtadian
I retook the Executive Assessment after completing your course and did SO MUCH BETTER! In fact, my score is good enough that I was accepted at UCLA with a scholarship. They were impressed with the significant uptick! You have a talent to teach and I want to thank you for giving me the ability to squash the narrative of "being a horrible test taker." You showed me that with time, practice, and learning the techniques, I can do it. Thank you for everything.
Kiersten Schmidt
Your EA prep course was JUST what I needed. Since it has been nearly 13 years since I completed my undergrad, the strategies you teach were everything. As I started watching your videos and listening to your podcast, my mindset changed, my anxiety lifted, and everything started to click. I got the score I needed and now I'm on to business school. As a mother, my family thanks you too! You have a gift for teaching and I'm so glad I chose your program for my preparation!
Caitlin Sinclair
I just received my acceptance letter to LBS now that I got the Executive Assessment score I needed. I could not have done it without your course. Surprisingly, I actually enjoyed learning things I had dismissed as irrelevant the last time I took a math course! That's all because of your teaching style. Thank you also for being so responsive to my questions. It gave me a lot of confidence going into test day. Thanks again for everything!
Ramin Khaksar
Just a quick update. As I told you, I needed to pass the EA exam for the Wharton application. I completed your Executive Assessment course and took 4 mock EA exams. I'm pleased to report that I just took the official Executive Assessment and got the required score for Wharton — including a Q15! So I'm off to my target EMBA program. Thank you for all your help.
Jeremiah Barlow
I'm excited to let you know that I got into Wharton's EMBA program. Your course was a big part of it because I likely never would have applied had I not stumbled across your EA program. By the way, I got the required score with only a week of studying. Your program was perfect for cramming at the last minute. Thank you so much for your support and the time you put into your course. It's amazing!